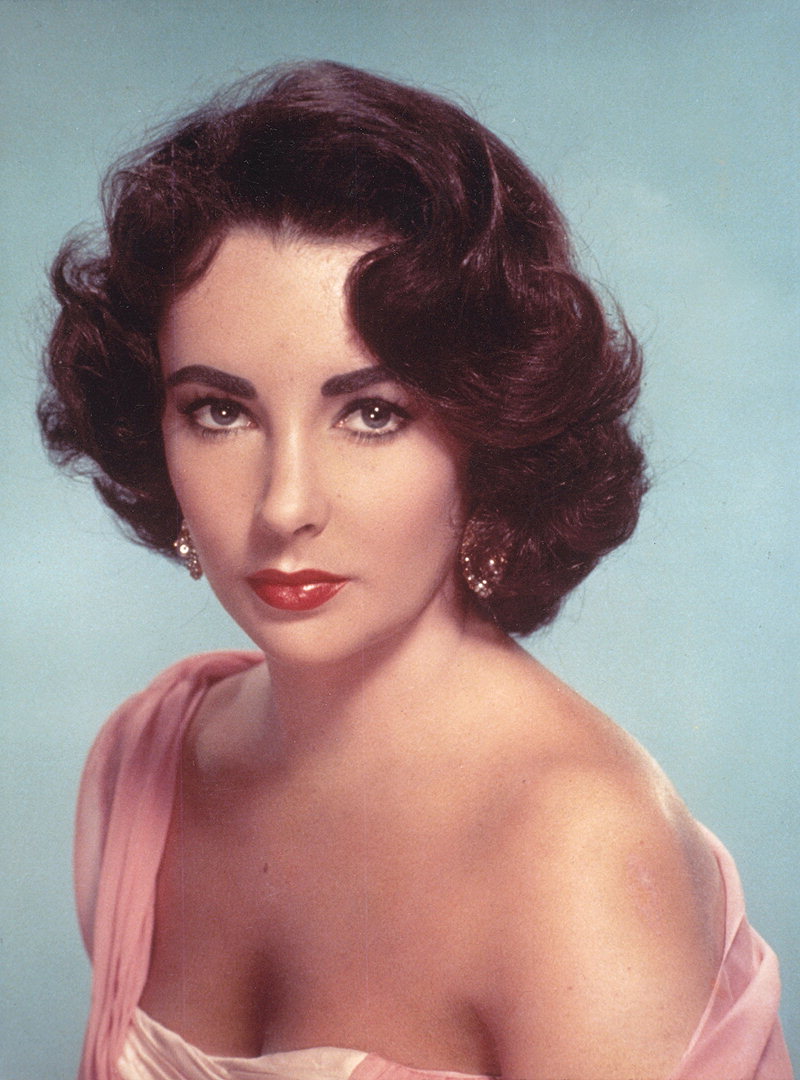 Elizabeth Taylor quotes-
"I have a woman's body and a child's emotions."
"I've always admitted that I'm ruled by my passions."
"When people say, 'She's got everything', I've got one answer - I haven't had tomorrow."
"I feel very adventurous. There are so many doors to be opened, and I'm not afraid to look behind them."
Legendary Academy Award winning actress Elizabeth Taylor passed away this morning surrounded by her children, at the age of 79. The past several years she had been suffering from congestive heart failure.
Taylor began her acting career at ten years old, in the movie, There's One Born Every Minute. The movie that got her attention early on was the 1943 film, Lassie Come Home, co-starring Roddy McDowall. The two were life long friends until his death. However the movie that made Taylor a superstar was the 1944 film, National Velvet, which Taylor starred in when she was only eleven years old. Taylor went on to become one of the biggest stars in Hollywood history, starring in some of the most revered movies of all time including Cat On A Hot Tin Roof, Who's Afraid of Virginia Woolf?, and A Place In The Sun.
Taylor won many awards over her phenomenal acting career, but the two that stand out were her two Academy Awards for Butterfield 8 (1961), and Who's Afraid of Virginia Woolf? (1966).
Over her career, Taylor's personal life often times overshadowed her career. She was married eight times. She was first married to Conrad Hilton Jr. (of the family owned Hilton Hotels) in 1950, from whom she divorced in 1951. (Technically, she is considered a step-great aunt to Paris Hilton). She was then married to producer Mike Todd from 1951-1952. Todd died in a plane crash in 1952. During her marriage to Todd, the couple became close friends with Hollywood stars, Debbie Reynolds and husband Eddie Fisher. At that time, Reynolds and Fisher were considered Hollywood's biggest couple. Fisher, who was best friends with Todd, came to Taylor's aid when Todd passed away. Fisher and Taylor ultimately had an affair, and Fisher eventually divorced a devastated Reynolds. This love triangle is still considered one of the biggest scandals in Hollywood history. Today, the scandal is considered the equivalent of Jennifer Aniston and Brad Pitt's marriage supposedly being broken up by Angelina Jolie. Almost two decades later, Reynolds and Taylor made amends and became friends again.
From 1952-1957, Taylor was married to actor/producer Michael Wilding, with whom she has two children.
Taylor was married to Eddie Fisher from 1959 to 1964. In 1964, Taylor had an affair with actor Richard Burton, who she met on the set of the film, Cleopatra. The two were married twice to each other, and some who knew Taylor considered Richard Burton to be the love of her life. Burton and Taylor were married from 1964-1974 and remarried from 1975-1976. Taylor then had two more marriages, both ending in divorce.
As the years went on, Taylor still made movies, but the younger generations got to know her through some of her work on television. Taylor was a huge fan of the daytime Soap opera, General Hospital, and appeared on the show as the enemy of "Luke and Laura" who at the time, were the hottest couple on television. Years later, Taylor voiced a character on the FOX series, The Simpsons.
Aside from being one of the greatest actresses of all time, Taylor was a wonderful humanitarian. She was an advocate for many charities and causes, and will always be remembered as one of the first big Hollywood stars to champion to find a cure for AIDS.
Taylor was one of the most elegant, beautiful stars to ever grace the big screen. Her great work both on and off the screen, will live on for many generations.