Group realises $ 647 m from exit of the microfinance firm in which it had 70% stake


First tranche of $ 422 m was received in April last year


LOLC share price hit an all-time high before closing at Rs. 642.75, up by 6%


PRASAC Cambodia was LOLC's maiden foreign investment


LOLC transformed Cambodian entity from an initial asset base of $ 37 m to $ 3.8 b in 14 years


LOLC continues to operate in Cambodia's microfinance sector with a 97% stake in fourth largest and second most profitable microfinance entity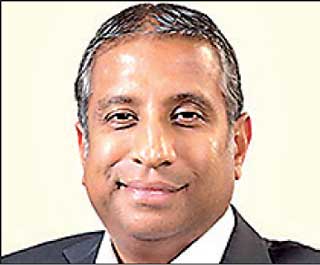 LOLC Deputy Chairman Ishara Nanayakkara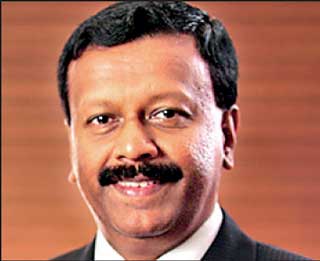 LOLC Group Managing Director Kapila Jayawardena
---
LOLC Holdings PLC said yesterday it has received the balance $ 225 million (around Rs. 45.6 billion) from the sale of its final 21% stake in Cambodian microfinance giant PRASAC.
The conclusion of the exit on 19 October meant that the LOLC Group had realised $ 647 million from the sale of a 70% stake in PRASAC. 

The stake was held by subsidiary LOLC International Ltd. of Singapore. The 21% stake sale at $ 225 million was at an entity valuation of $ 1.073 billion.

Investors toasted the announcement with LOLC Holdings share price gaining by 6% or Rs. 36.25 to close at Rs. 642.75. Intra-day, it peaked to an all-time high of Rs. 645.50, beating the previous best of Rs. 645, though it closed lower. The gain contributed nearly 39 points to ASPI's gain yesterday. However, there were only a few sellers, with just 914,000 shares changing hands via 1,731 trades, generating Rs. 579.6 million turnover or 14% of market's total.

On 6 January 2020, LOLC International, along with the other shareholders of PRASAC Microfinance Institution Ltd., of Cambodia (PRASAC), entered into a Sale and Purchase Agreement and a Shareholders Agreement with Kookmin Bank, the largest Commercial Bank in the Republic of South Korea, for the sale of PRASAC's entire shareholding. Under the agreement, LOLC Group intended to divest its ownership in PRASAC amounting to 70% in two stages.

In April 2020, LOLC International was entitled to $ 422 million being the sales proceeds attributable to it on the first tranche, on divestment of 49% shareholding at an entity valuation of $ 862 million.

"With the settlement of the second tranche, LOLC Group has now fully exited from its investment in PRASAC," LOLC said.

PRASAC was LOLC Group's maiden foreign investment in 2007 when it acquired a non-controlling interest in the company and in 2017 the Group increased its shareholding to 70% by acquiring the shares of the existing shareholders.

PRASAC evolved significantly since its inception in 1995 as a credit component to rehabilitate the agricultural sector in rural Cambodia. Since LOLC Group's initial investment in the company in 2007, PRASAC has transformed itself from an entity with an asset base of $ 37 million to an asset base of $ 3.8 billion as of June 2021 to become the largest microfinance company in Cambodia today. During this 14-year period, PRASAC has recorded 100x growth in the loan book, 464x growth in equity and 90x growth in profit.

LOLC said it continues to operate in the microfinance sector in Cambodia with a 97% stake in the fourth largest and second most profitable microfinance company in Cambodia and also operates microfinance platforms in the Philippines, Indonesia, Myanmar, Pakistan, Zambia, Nigeria, Tanzania, Malawi and Tajikistan.
https://www.ft.lk/front-page/LOLC-gets-balance-225-m-from-Cambodia-PRASAC-stake-sale/44-724719