Keep eye on WATA (Watawala ) plantation. with all time high palm oil prices wata will report super quarterly earnings. Also its dairy segment (milk production) performes very well. with all powdered milk raised prices liquid milk prices will also go high.
Last year WATA paid 6 RS dividend. But with improved earnings it can pay 10 Rs dividend as softlogic research report .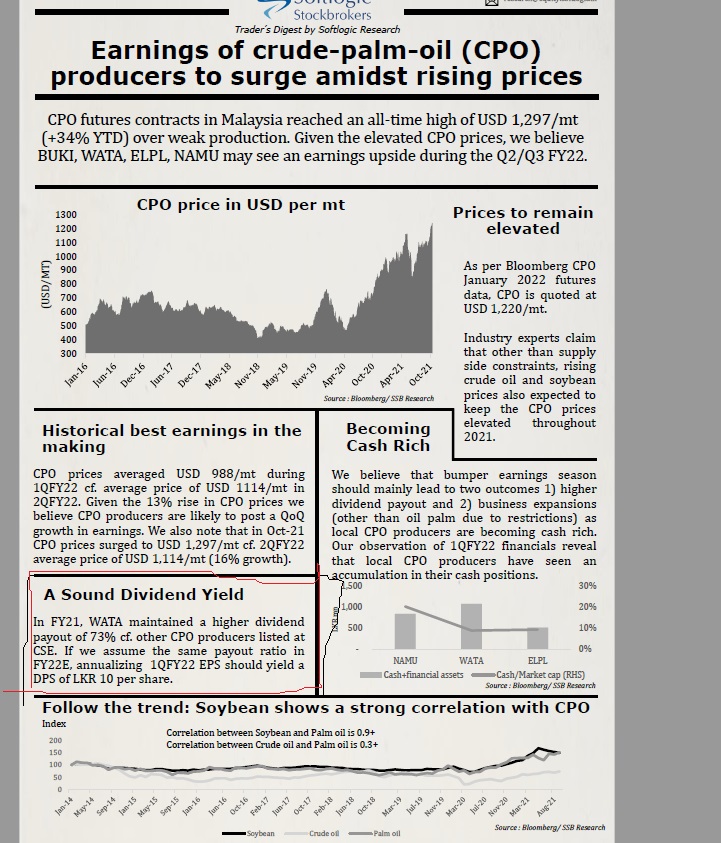 If dividend rate 10 RS per share
current price Rs 60
Dividend yield = 10/60*100 = 16.6 % its a super dividend.